A historic tower in the northern Italian city of Bologna was closed to the public over the weekend after concerns about stability.
The Garisenda tower is already leaning, but sensors detected some unusual and 'worrying' movement.
The structure has been under close observation for months because of increasing movement due to its weak foundations.
"We're working to do everything that needs to be done," city mayor Matteo Lepore said during a council meeting on Monday.
Roads closed around Bologna 'leaning' tower
The area around Bologna's Garisenda tower has been sealed off as scientists from the city's university monitor the structure for movement.
The historic monument was built between 1109 and 1119 and is one of Bologna's so-called 'twin towers' along with the taller Asinelli, which tourists can climb up.
The Garisenda rises 48 metres high and was once one of dozens of medieval towers around the city built by aristocratic residents to demonstrate their wealth.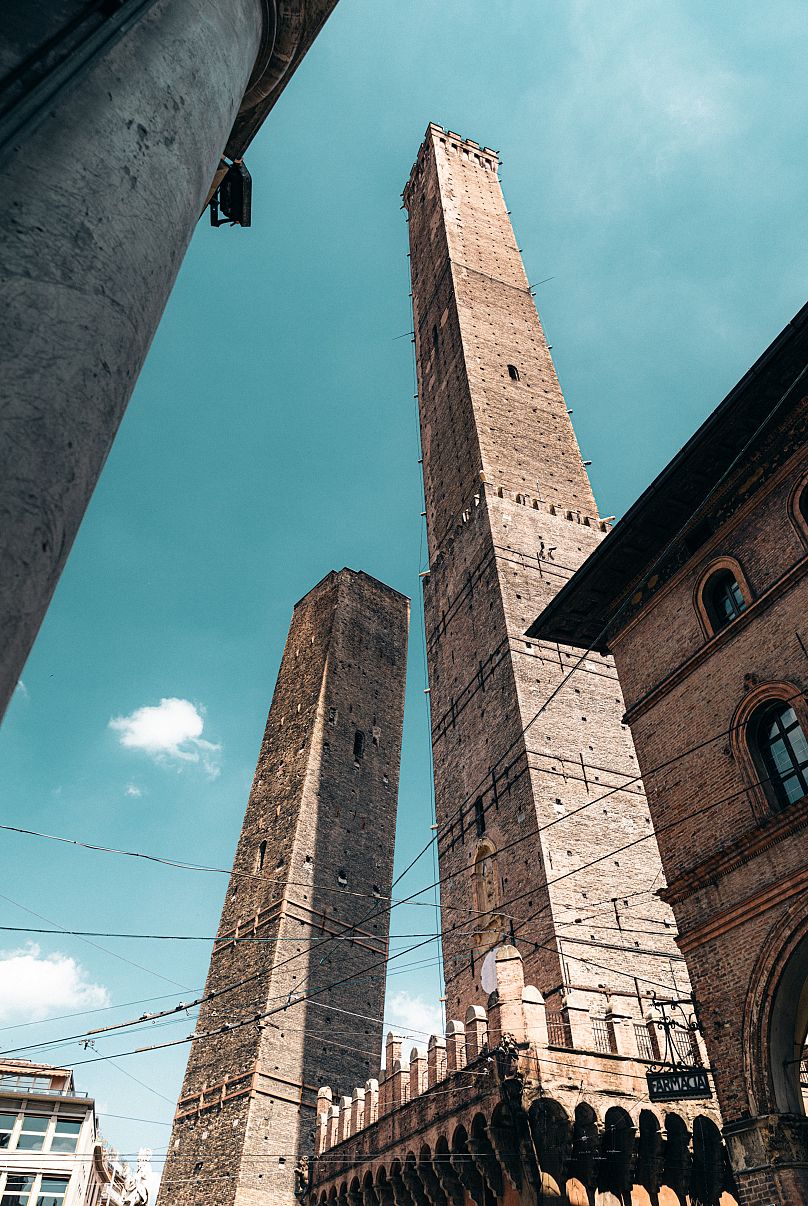 The structure already leans at an angle of four degrees – only slightly less than the renowned five-degree tilt of the Leaning Tower of Pisa.
Now, the detection of 'anomalous oscillations' has prompted road closures around the structure to allow for detailed monitoring of potential instability.
A committee of scientists have installed acoustic sensors that will detect creaking or cracking, along with a pendulum to track movement.
The roads will remain blocked off until Friday and the neighbouring Asinelli tower has also been closed to visitors.
The danger of collapse has been 'underestimated'
Directing traffic away from the area surrounding the tower was not for fears over safety but to allow sensors to record more precise data, mayor Lepore said.
The Garisenda has been leaning for several centuries – in the 14th century it was shortened by ten metres over fears of collapse – and has undergone several interventions over the decades.
Steel bands were fitted around the tower in 2019 and the foundations were reinforced with mortar injections in 2022, but the works do not appear to have solved the issue.
Lucia Borgonzoni, an undersecretary for Italy's culture ministry, has criticised the local council's approach.
Talking to Italian press on Sunday, she said she was "concerned" about the oscillations detected so far.
She also suggested that the scientific team in charge of monitoring the structure for the last five years had "underestimated the situation."
She added that the government would earmark some €5 million from Italy's EU-funded National Recovery and Resilience Plan (NRRP) for restoration works.
"The government has moved to save the iconic Bologna tower after the city council wasted time," she claimed.
# Bologna
# She
# Tower
# Under
# Was